Frequently Asked questions
1. How much a Photo Session / Book Cover / Artwork / Photo Editing would cost?


It depends strictly on the complexity of the project and deadline. I can work very fast if needed.
Please refer to Cooperation and Rates 
2. Do you smile?


I do! Just by some mysterious ploy of events it is rarely photographed.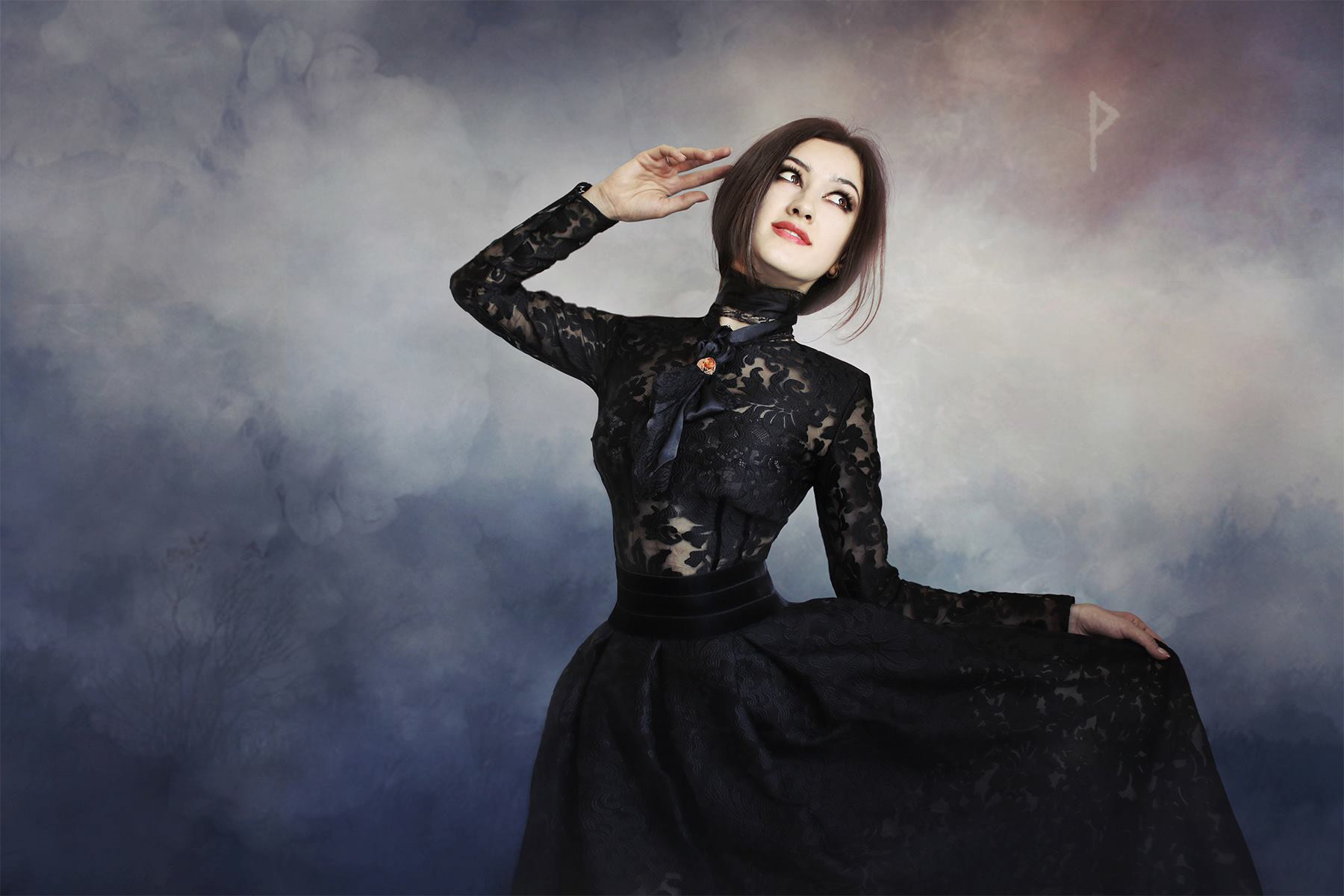 3. Is your waist Photoshopped?


No, my waist is naturally thin, so was my mother's.
It's in healthy state and is honed through physical training & wise eating habits.
Additionally, proper corset should make the waist look smaller - so do my 'XXS' corsets. Well, you can see it on this home made video when I put a corset on myself just to be precisely understood.
4. Do you work in nudity / acts?


No, never, under any circumstances. That's my creed & dignity.
5. Are you available for cooperation on projects?


Mostly yes, upon discussion.